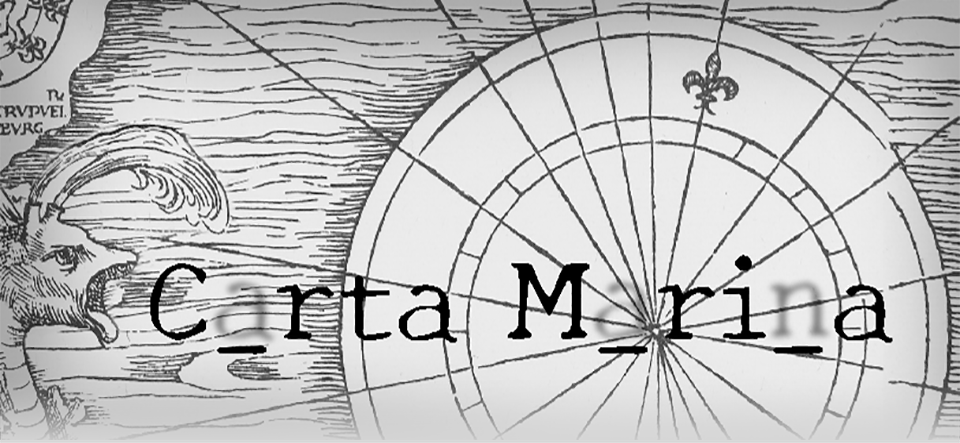 C_rta M_ri_a
Web-Version giving you trouble? Check below!

Beschreibung
Ein Hanse-und-Drumherum-Spiel von Anna, Arne, Laura & Markus. Durch Animationen und Sound wird Olaus Magnus' Carta Marina zum interaktiven Puzzle. So wird die Karte erkundet und als historische Quelle erforscht.
Erstellt im Rahmen des Game Jam Hanse 2021. Alle übrigen Spiele sind hier.
Grüße und Dank an das Team des Europäischen Hansemuseum Lübeck, IFgameSH und alle Teilnehmer:Innen!

Hintergrund
Die 1539 von Olaus Magnus erstellte Carta Marina ist ein faszinierendes Dokument: Zum einen ist der nordeuropäische Kontinent klar erkennbar und der Zweck der Karte als Navigationsinstrument eindeutig. Zum anderen ist die Karte bevölkert von Fabelwesen und mythischen Figuren, die Olaus' Wahrnehmung des Meeres und von ihm nicht bereister Länder wiedergeben.

So ist die Karte nicht einfach geografische Momentaufnahme, sondern bildet geschichtliche Prozesse ab: Von dem gewachsenen Konflikt zwischen Schweden und russischen Fürsten, über den Niedergang der Hanse bis hin zum Spannungsfeld zwischen Mythen und "Entzauberung" der Welt.
English Summary
The game was made for the Game Jam Hanse 2021, organized by the Hansemuseum in Lubeck, northern Germany. Its aim was to bring together historians, game developers and all others interested.
The game uses Olaus Magnus' Carta Marina, a map of Scandinavia and Northern Europe dated back to 1539. Through sound and animations it's turned into an interactive puzzle game, encouraging people to explore its details and raise interest in the Hanse area's rich history.
Web-Version Troubleshooting
Patience, it may take up to one minute to load.
Try disabling adblockers or a different browser.
For the best experience, download the game using the links below.
Credits
The game was made by Anna, Arne, Markus and Laura. The Source code is available on Github.

Third-Party Assets used:

Download
Install instructions
Windows:
Download + Unpack the .zip-file.
Launch the included .exe file to start the game.
Mac
Download + Unpack the .app.zip-file.
Launch the app by double-clicking the new folder.
Agree to open a program by an uncertified developer.

if this does not work: go to system preferences -> security. there you find the game listed with an option to allow the execution. you might have to click the little lock and enter your password to do so.
Comment or message us if something does not work out :)